What we all like in life, I think, is the challenge of making something… that is not easy to do.
---
You might not know his name, but you probably know his movies.
Stanley Donen, who passed away at the age of 94 on February 21, directed some of the most memorable and beloved films during the Golden Age of Hollywood. His resume included Singin' in the Rain ('52) – arguably the greatest musical film of all time – and a bunch of other memorable films, such as On the Town ('49), Seven Brides for Seven Brothers ('54), Funny Face ('57), Charade ('63), Two for the Road ('67), etc.
---
---
Many of us grew up watching Donen's films. Perhaps you were introduced to one of his luscious Technicolor musicals by a family member or a film class or in a different circumstance.
For me, it was a mixture of both.
If you know anything about me, you've probably heard me recount the story of how I was introduced to old movies (family members; especially my Grandma, who loves Audrey Hepburn) and how I fell back in love with them when I was about sixteen as my Film 1 class watched Singin' in the Rain. I was hooked.
---
---
I feel like I owe Stanley Donen a huge "thank you" for his work.
---
In thanking him, I'd like to share some of my favorite scenes and musical numbers from Donen's films for anyone who is interested. For those of you who have not seen his films or any of the ones that I'm sharing, I will always highly recommend checking them out. Without further ado…
---
On the Town (1949)
This was Stanley Donen's directorial debut. And what a debut!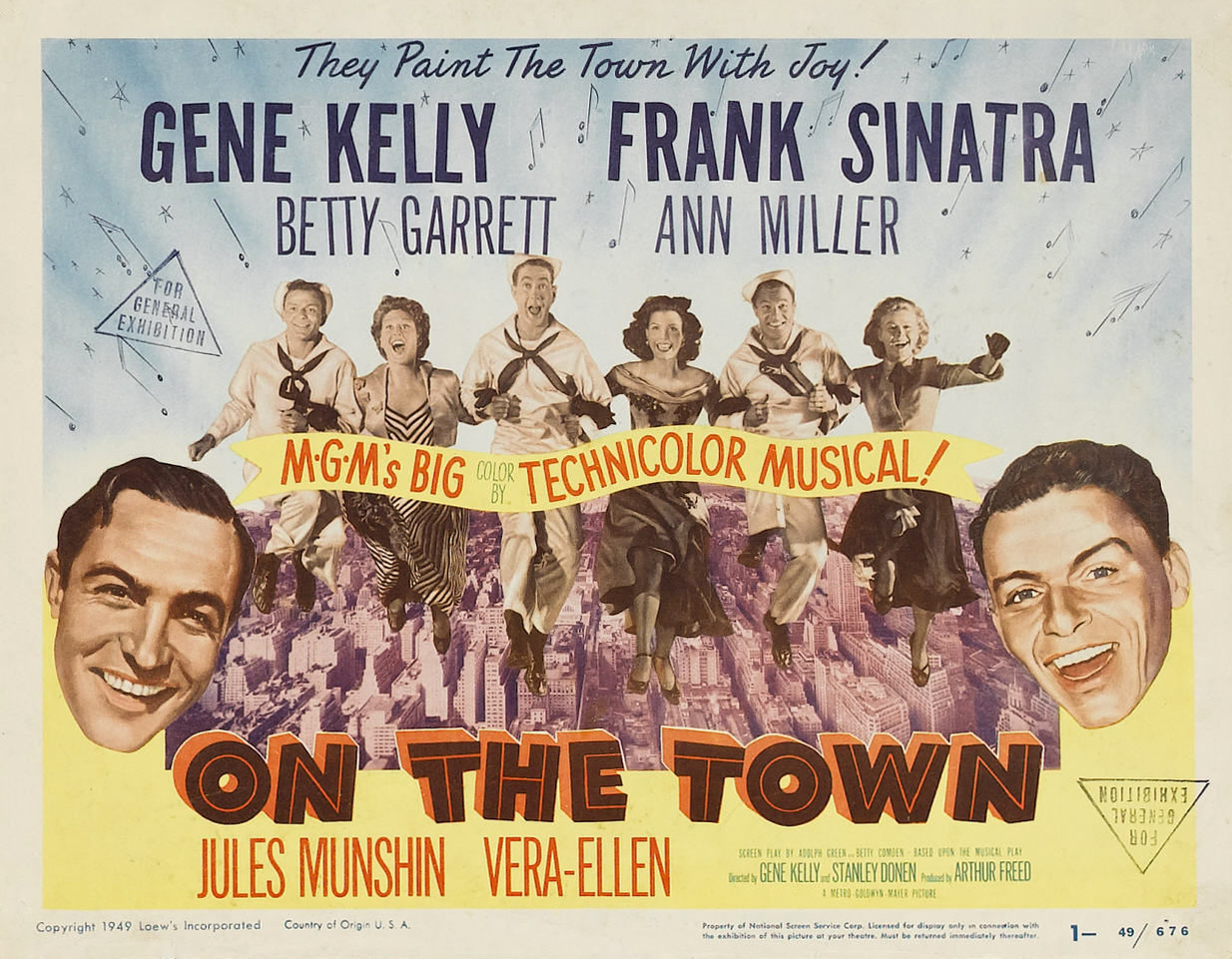 ---
(Skip to the 1:17 mark to get to the musical number)
---
Take Me Out to the Ball Game (1949)
Although this film was directed by another musical film legend, Busby Berkeley, Donenco-wrote the story with its star Gene Kelly. Donen and Kelly also staged the musical numbers and were in charge of choreography.
The film, which is lighthearted and fun, didn't particularly stand out to me, but a couple of the musical numbers did, most notably this one:
---
(Skip to the 1 minute mark to skip to the musical number)
---
Royal Wedding (1951)
I watched this movie awhile back, and honestly don't remember much about it, other than the fact that Fred Astaire and Jane Powell are the stars, and Winston Churchill's daughter plays Astaire's love interest. However, the most memorable thing about Royal Wedding is famous Fred-Astaire-dancing-on-the-walls-and-ceiling number. I remain in awe every single time I watch it.
---
Singin' in the Rain (1952)
When it comes to this movie, I'll honestly say that I thoroughly enjoy every single musical number, so it's difficult to share my "favorite numbers". But I'll try my best to narrow it down to several.
---
Seven Brides for Seven Brothers (1954)
This is arguably my favorite Stanley Donen film; I say "arguably" because Singin' in the Rain is right up there with it. There's just something about this movie that always remains fresh for me. If it weren't a musical comedy, Seven Brides for Seven Brothers would be pretty terrifying, but it somehow manages to come off as pretty lighthearted. Stockholm Syndrome aside, this is one fun musical.
---
It's Always Fair Weather (1955)
I actually haven't seen this movie, but I've seen Gene Kelly tap dancing on roller skates quite a few times. This is one of my favorite musical numbers of all time; it truly puts a smile on my face.
---
Funny Face (1957)
This movie is a fashion lover's dream. Filled with gorgeous costumes designed by Edith Head, it shows Audrey Hepburn's ability to wear, well, anything like nobody else.
Like a couple of other films listed here, I didn't fall in love with the film's plot, but the costumes and musical numbers make up for that quite a bit.
Although this is pretty much Audrey's movie, Kay Thompson doesn't deserve nearly enough credit for her talent. She sings and dances in each number I have shared:
---
---
For his contribution to the motion picture industry, Stanley Donen received an Honorary Oscar in 1998. His acceptance speech is amazing.
---
1924 – 2019

Thanks for everything.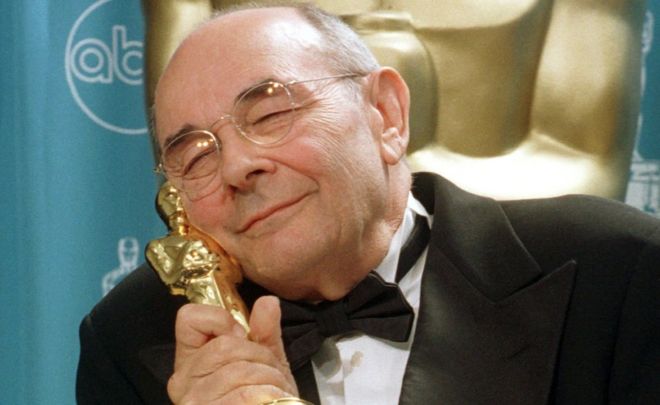 ---
Click here to see the lineup for TCM's tribute to Stanley Donen on March 18.
---